5 Common Garage Door Maintenance Issues
If you think about it, your garage door does a lot of work and rarely complains about its job. Garage doors that are well maintained last for decades, and they often provide a service to your family multiple times a day while also giving your home safety and security.
However, there are some maintenance issues that can impact your garage door, especially if you haven't been scheduling your regular inspections with Reliable Garage Door Repair. Here are a few of the issues you might experience with your garage door and how you can avoid seeing them in the first place.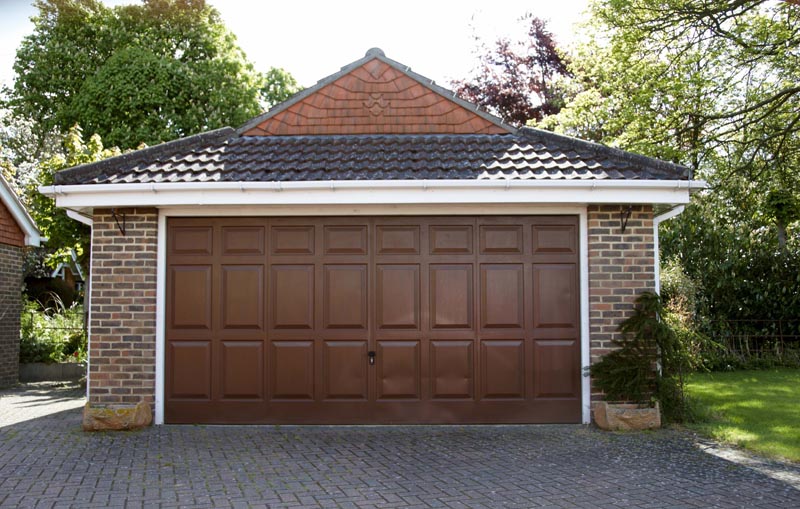 1. Broken Torsion Springs
Those giant springs on either side of your garage door are called torsion springs, and they're under a tremendous amount of stress whether the door is open, closed, or in motion. After many years of use, the torsion springs may experience failure, particularly if you're in an environment where the weather swings from dry to humid conditions each year.
Caution! Garage door experts recommend that you never try to fix or modify the garage door springs on your own.
2. Bent or Misaligned Tracks
Your house may settle over time, and this is a natural occurrence, but the settling of your home, as well as the effects of aging, can result in misaligned tracks. If you open your garage door and hear a terrible squealing noise, there's a good chance your tracks have become misaligned, or a segment has worn out.
You don't necessarily need to have your tracks completely replaced if you find that they've become misaligned. An overhead door repair technician has options for straightening or repairing a bent track before full replacement becomes necessary.
3. Aged Hinges and Rollers
Although a squeaking door can signal a misaligned track, those screeching sounds can also be a sign of a hinge that needs lubrication or rollers that have become dry and difficult to move along the tracks. You can actually take a can of WD-40 to the hinges or rollers on your own to see if you can eliminate the problem.
However, it's usually best to let the professionals come in for an inspection if the lubrication doesn't result in a quiet and smoothly functioning overhead door. You might need a track adjustment or replacement of a hinge or roller.
4. Obscured Overhead Door Sensors
Any garage door that's less than 20 years old will have a sensor installed that ensures the door will stop if an impediment is detected under the door (like a person walking under it). However, these sensors can become dirty over time, and a quick cleaning is advisable on a regular basis.
In some instances, a sensor might break due to age, and your garage door professional can replace it without too much hassle. To avoid issues with sensors, it's best to keep them cleaned on a regular basis, as well as test the door's sensor mechanism (putting a broom in the way of the door is a good method) once or twice a season.
5. Broken Garage Door Opener
The most complicated part of your garage door is the automatic opener, and this machine can experience a variety of mechanical issues over time. If you think about it, your garage door opener may open and close something like 1,500 times a year, which means this device may wear out over time.
If a quick change of the batteries in your garage door opener remote doesn't do the trick, the best way to get your overhead door operating again is to call Reliable Garage Door Repair for assistance. You can also ward off unexpected malfunctions with regular inspections of the machinery by a professional.
Count on Reliable Garage Door Repair
Whether you have a broken torsion spring or a busted garage door opener, you can rely on the professionals at Reliable Garage Door Repair for assistance with any and all overhead door repair, replacement, and upgrade assistance. Contact us to see how we can help get your garage door working again, swiftly and efficiently.
Reliable Garage Door Repair offers same-day 24/7 emergency garage door repair for residential and commercial properties in the North Texas area, backed by 35 years of experience.
Areas We Serve:
Prosper, TX
Frisco, TX
Aubrey, TX
Little Elm, TX
The Colony, TX
Denton, TX
Celina, TX
McKinney, TX
Princeton, TX
Allen, TX
Plano, TX
Richardson, TX
Dallas, TX
Carrollton, TX
Grapevine, TX
1061 N Coleman
Prosper, TX 75078
469-778-4241
https://www.facebook.com/reliablegaragedoorrepair
https://www.pinterest.com/reliablegaragedoorrepair
https://www.linkedin.com/company/reliable-garage-door-repair-tx
https://www.youtube.com/channel/UC0073vh5QZN5qkUhz-CbxJQ
Experienced. Fast. Reliable.
Our experts are here to help 24/7.