Can You Fix A Broken Garage Door Spring?
Finding it tough to roll up your garage? Are you unable to open your horizontal garage gates smoothly and automatically? Then you may want to check whether it is still working correctly. If your door snaps and gets jammed through its rolling, one of the possible problems that might have caused it is the spring's performance.
The solution is to get a garage door spring repair/replacement.
Broken Garage Door Springs Are Very Common
A garage door spring helps open and close your garage door every day. That spring makes opening the door (which weighs on average as much as three hundred and fifty pounds) something you can do very effortlessly.
Most garage door problems have to do with the springs.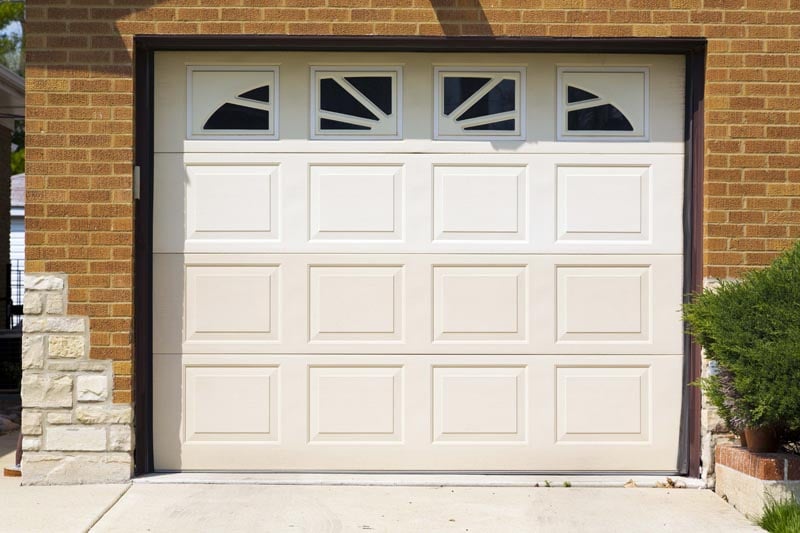 Like everything else, these heavy duty springs have their own capacities, lift, and life cycles. Over time, they tend to lose their strength and can either begin to fail or just break. With a broken spring, you will have problems opening and closing the door.
So in the event that you find yourself in this little predicament, what do you do?
If your springs have come to their end (or just don't work as they should), indicating these have exceeded the number of times that they could lift and close the door, and then it would probably cause less efficiency when it comes to operating… and that means, you should have them replaced.
DIY Or Professional Repairs?
It is easy to fix your garage door broken spring repairs on your own, but if you are not qualified enough and backed up with the principles of the spring systems used on garages, then it is probably in your best interests that you do not attempt to replace nor fix the springs yourself.
The spring lifts a door that weighs over three hundred pounds. Because of the tension on those springs, they can cause serious harm to life or property if they break. Removal of a garage spring poses the same risks as those of a spring breaking. If the spring slips off the tool used to keep it in place, it can turn into a lethal projectile.
Many incidences have been reported concerning accidents as a result of repairs done by unskilled workers. You could lose your hands, limbs or fingers. There are even reported deaths, making garage door spring replacement a task that is best left to skilled personnel at Reliable Garage Door Repair in order to prevent such incidents.
If you are replacing the garage door springs on your own, though, follow these tips:
Safety is the number one concern. Always make sure you are aware of what you are doing. Working with the springs can be very dangerous. Make sure you take all of the proper precautions when replacing your garage door springs. This could mean turning the power to the garage door off, so you do not get electrocuted while making the repairs.

Make sure you purchase the correct type of springs, with the same type and dimensions. A garage is equipped with two types of springs: Extension or Torsion. You will want to look closely at the broken garage door spring and the new one to make sure that you are replacing your spring with the correct one. Don't forget to identify your spring's wind direction, wire size, diameter, and overall length as well.

Get a high quality set of springs. Without a good set of springs for your garage, you could lose your treasured things as a result of burglary, and you would not like that, right? You should invest in sturdy and high quality metal springs that last a lot longer than those cheaper springs that tend to break easily.
Garage door spring repair or replacement is not a job for an amateur but should be left up to a professional as the slightest mistake or miscalibration could be a deadly one. Not only will professionals have the correct tools for the job, but they will have a better knowledge of these springs. Plus, hiring professionals is just more convenient. If you do not have the time or inclination to replace or repair the broken spring yourself, your best option would be to contact a professional technician. It will also save you the time in measuring and shopping for the right springs.
Hopefully, this information will not only help you and your family have a safe and happy summer but will also keep you prepared and well-educated in the instance that this occurs at any time of the year!
Contact Reliable Garage Door Repair!
When fixing your garage door springs, you do not want to risk an injury to yourself or others around you. Our team of skilled technicians at Reliable Garage Door Repair is highly trained and experienced at fixing broken garage door springs. So, leave that risky task to us – call us at 469-778-4241, and we will be more than happy to help you with just any aspect related to your garage door repairs anywhere in or around Texas.
Reliable Garage Door Repair offers same-day 24/7 emergency garage door repair for residential and commercial properties in the North Texas area, backed by 35 years of experience.
Areas We Serve:
Prosper, TX
Frisco, TX
Aubrey, TX
Little Elm, TX
The Colony, TX
Denton, TX
Celina, TX
McKinney, TX
Princeton, TX
Allen, TX
Plano, TX
Richardson, TX
Dallas, TX
Carrollton, TX
Grapevine, TX
1061 N Coleman
Prosper, TX 75078
469-778-4241
https://www.facebook.com/reliablegaragedoorrepair
https://www.pinterest.com/reliablegaragedoorrepair
https://www.linkedin.com/company/reliable-garage-door-repair-tx
https://www.youtube.com/channel/UC0073vh5QZN5qkUhz-CbxJQ
Experienced. Fast. Reliable.
Our experts are here to help 24/7.