Installing a car lift at home is the dream for some people, but not everyone produces conductive results. The most common reasons for it are: not having the necessary knowledge for installation process, or not being well informed about the equipment to use. This article provides some basic guidelines for what all to consider while installing a car lift in your home garage.
There are various advantages to building a car lift in your garage, number one being the space utilization. You'll be able to fit more cars in your garage, and you'll probably have something none of your friends have.
There are many things to consider before you actually plan to install the car lift in your garage. Follow the below-mentioned list and you should be fine.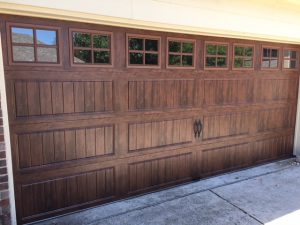 Get a single-phase power supply with a 16A motor breaker.
Have a concrete base of a minimum depth of 100mm.
If you plan to design the parking lot, check for the internal height, add the lengths of the car leaving extra space as well, approximately of 150mm.
Have a minimum internal width of approximately 2.5m.
These are some of the basic factors to look for before installing the car lift in your garage. The most important factor amongst them is to check the concrete base where the entire setup of the car lift is going to be installed. If you are planning to install a parking lot, then it is good to lay a garage slab of '4-6' of concrete. And if you are planning to install a 4-post lift, then the concrete base needs to be at least 6 inches thick so it can handle force up to 3,000PSI. Every setup has a different base to be laid with different inches to go down the concrete base. So, it's important to plan carefully in order to keep from wasting time and money.
If you want to have the ideal base measurement then you'll need a C35 concrete with an A142 mesh. It is best to make use of the fiber, because the incorporated fiber abstains from the early shrinkage and cracking. What if you have planned the installation setup and are just ready to start the work, when suddenly you notice the ground is not balanced? If you run into this, padding does a great job. Padding is a much simpler solution than digging the ground again and filling the base from the scratch. If you aim to install a single car lift then your base needs to be 9' a minimum and new slab should be left for 28 days before the bolting process starts.
After the base is made, make sure you are well aware of the power supply as well. Your power supply should be in accordance to your setup and it is advisable to hire an expert team before making your setup functional. It's all up to you whether you hire a team to install your car lift in the garage or you self-install it. It is best to get the guidance provided by the team you contact for the installation. Professionals can ensure it gets done right the first time, and that nobody gets hurt during the process. Rely on Reliable Garage Door Repair for all your garage door needs!
Reliable Garage Door Repair offers same-day 24/7 emergency garage door repair for residential and commercial properties in the North Texas area, backed by 35 years of experience.
Areas We Serve:
Prosper, TX
Frisco, TX
Aubrey, TX
Little Elm, TX
The Colony, TX
Denton, TX
Celina, TX
McKinney, TX
Princeton, TX
Allen, TX
Plano, TX
Richardson, TX
Dallas, TX
Carrollton, TX
Grapevine, TX
1061 N Coleman
Prosper, TX 75078
469-778-4241
https://www.facebook.com/reliablegaragedoorrepair
https://www.pinterest.com/reliablegaragedoorrepair
https://www.linkedin.com/company/reliable-garage-door-repair-tx
https://www.youtube.com/channel/UC0073vh5QZN5qkUhz-CbxJQ
Experienced. Fast. Reliable.
Our experts are here to help 24/7.