What is included in a garage door tune up?
Garage doors are an essential component to the home because we use them as the main entry point, even more so than the front door. While they do not require constant attention, it is important to keep up a regular tune-up schedule to avoid expensive repairs or replacements down the road.
Garage doors are designed to make life easier. But as with any mechanical system, problems can – and do – arise with modern garage doors. To avoid harassment of being stuck outside the garage just before rushing out for work, you need to keep the garage door in top-notch condition. Making sure your garage door operates safely and efficiently can help you avoid immediate and inconvenient changes to your daily routines. It can also keep your home and family safe and protected.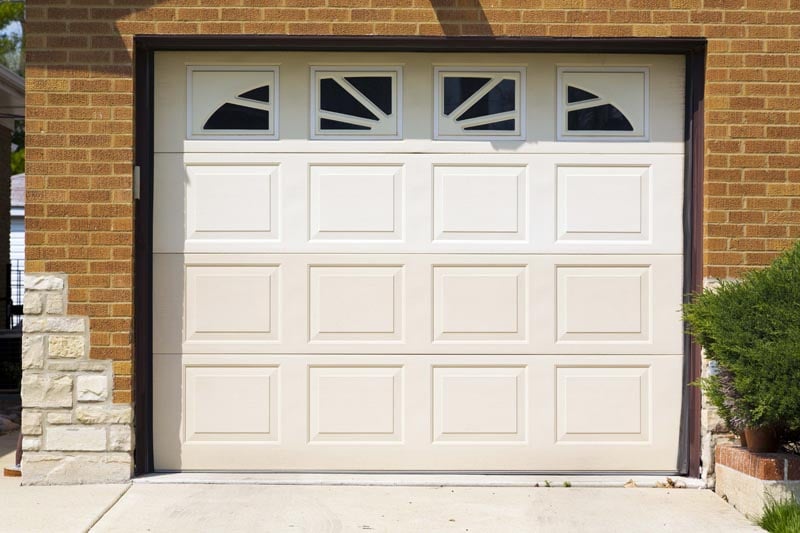 Although there are occasions when you need the help of garage specialists in North Dallas, the good news is that you can fix minor glitches with a bit of knowledge in most cases.
The vital routine
Check the balance of the garage door and make sure that it needs no adjustment. If neglected, it is the catalyst for most of the damage. Lack of balancing and proper maintenance will eventually result in the cable jumping off the drum, door ajar in the opening, stripped gears, hinge separation, folding and cracking panels, failing circuit boards, loud, excessive noise, or operator separation from the door.
You should also run the reversal checks on the door to check that it reverses correctly. Check the various garage door parts such as the springs, tracks, and rollers and see if there are any signs of wear and tear.
If the cables show any signs of becoming frayed, you should change them immediately, as this can lead to serious injuries later on. Next, check for any loose hardware in the system. Tighten any loose screws and replace all small broken parts.
An important part of the garage door tune-up is the cleaning and lubricating the various parts. You should clean the rollers and tracks of any hardened dirt and grease, as this can often cause the garage door to malfunction. After wiping the rollers dry, you should proceed to lubricating them using a lubricant spray. If there are any pulleys in your system, lubricate them too.
If you have modern garage doors that come equipped with sensors to prevent the doors from shutting down when there is something stuck beneath, you should also check these. They must be kept clean so that they keep working properly.
Finally, odd jobs like checking if the automatic garage door opener is in working condition, checking the weather strip under the garage door, and so on should also be carried out when you are performing garage door tune-up at your home.
Leave nothing to chance – make sure that you and your family are safe from any hurt of injury from the heavy garage doors.
Should you do the tune-up yourself or hire a professional service provider?
Please be warned; there are many videos on the internet that show you how to tune up your garage door. What they don't tell you are the hazards if the repair is not done properly. For example, trying to fix a garage door with a broken spring can result in the 400-pound door falling along the tracks and causing significant property damage. Garage doors with glass windows could also send broken glass shards flying upon impact.
Remember that your safety and well-being are more important than the hundred bucks you will save. Thus, unless you are good at handling heavy equipment or if you do not feel like you can tackle the job safely, you are probably best off calling a North Texas garage door professional. Not only do professionals have the correct tools for the job, but they also have a better knowledge of the garage door and its components. They are trained to fix any problems with the door so that there would not be an injury to people or harm to property.
How to find the right garage door tune-up professional?
Nowadays, there are numerous garage door service providers out there, but it is always better that you do some amount of research before hiring the services of a particular service provider. Here are a few suggestions which will come in handy:
You should start the research by asking your friends, family, and acquaintances about good service providers operating in the North Texas area.
Check the reputation of the service provider before hiring their services. Going through customer reviews and testimonials on various websites can help gain some much-needed information about such service providers.
Always look for licensed service providers that are registered and have the required work permits. Ensure that the team of technicians you are hiring is insured because you never know what might happen while garage doors are being serviced.
Your garage door can break down at the most inopportune time, like when you are late for work or during the night, so you must hire the services of a company that is ready to render you emergency repair services 24 hours a day, 7 days a week.
Garage Door Tune-Up In North Texas
The security and safety of your home depend on the smooth operation of your garage door. Should you find yourself needing to tune it up, call the garage door experts at Reliable Garage Door Repair. We are local and have been providing the homeowners of North Texas with reliable, affordable garage door repair and maintenance for more than 35 years. Our technicians can service your garage door and ensure it operates smoothly and efficiently.
Give us a call at 469-778-4241 to speak with our garage door pros.
Reliable Garage Door Repair offers same-day 24/7 emergency garage door repair for residential and commercial properties in the North Texas area, backed by 35 years of experience.
Areas We Serve:
Prosper, TX
Frisco, TX
Aubrey, TX
Little Elm, TX
The Colony, TX
Denton, TX
Celina, TX
McKinney, TX
Princeton, TX
Allen, TX
Plano, TX
Richardson, TX
Dallas, TX
Carrollton, TX
Grapevine, TX
1061 N Coleman
Prosper, TX 75078
469-778-4241
https://www.facebook.com/reliablegaragedoorrepair
https://www.pinterest.com/reliablegaragedoorrepair
https://www.linkedin.com/company/reliable-garage-door-repair-tx
https://www.youtube.com/channel/UC0073vh5QZN5qkUhz-CbxJQ
Experienced. Fast. Reliable.
Our experts are here to help 24/7.